Creative Traveller Magazine
It's a free subscription & there are prizes you can win!!
Creative Traveller Magazine is a global traveller's quarterly with an Australian focus featuring travel, art and the curious nature of life, with a little technology thrown in for good measure.
You will also find Brisbane Fitness Empire featured in this magazine with some giveaways & tips
Most of the people that train here at Brisbane Fitness Empire are not just active inside the gym, but also love being outdoors & exploring the world. They have found this magazine to be a fantastic tool & information guide for not only their overseas trips, but also their local weekend adventures.
https://creativetravellermag.com/

ABC You Can Draw
At Brisbane Fitness Empire we have some very arty people & those who really wish they could draw, but are still stuck drawing stick figures.
We have made friends with ABC You Can Draw & some of the results are amazing!
"You do not need a University Degree or to be born with the gift of Drawing – you only need 10 minutes every couple of days and These Books to become an Artist… "
"Improves your Paintings Dramatically."
"Draw cartoons like an Expert."
Suzi Karim Photograhpy
https://suzikarim.com.au/brisbane-fitness-empire
The wonderfully talented Suzi was our photographer for our photoshoot.
Check out her pictures. She not only took fantastic pictures of the students that train here at Brisbane Fitness Empire, but she is also one of our clients.
If you would like to book Suzi for a photoshoot and want to get into shape for it, contact us for our fitness and photo package.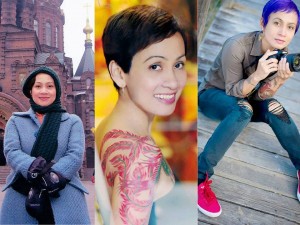 EMERGENCY HOTLINE: 07 5527 2444
One of the best ways to keep fit is by daily walks with your pooch. Oh and you'll get some extra exercise in too. We are very passionate about animals at BFE and my (Crystal) passion is animals and their welfare. At our studio we get regular visits from all sorts of wildlife as we back onto the Kedron Brook. These animals sometimes pop in to say hi and grab a fresh drink of water on those incredibly hot days. Every now and then they need help, so I decided to join a wonderful and caring group, Wildcare and become a qualified wildlife carer.
If you'd like to help our wildlife out by donating or becoming a carer, please either click on the link below or feel freet to contact me. There are lots of ways you can help them and boy do they appreciate it.