Crystal and Mick are easily the best trainers I have worked with in years. Lots of variety between sessions, great motivation and they are amazing at working with people who have injuries. These guys keep me the most motivated I have been in a long time and only 2 weeks in I may be sore but I am already seeing results.
Seriously, give them a go, you will love it! Keely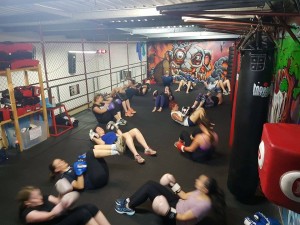 Joan Welsh said "A man's health can be judged by which he takes two at a time – pills or stairs". 
Before BFE I was a 'pills man' but now I can bound up and down  stairs.  Crystal's 1hr morning boot camp sessions are not only a great start to the day, but a fun way to 'get back into' a fitness regime.  The 1hr evening kickboxing training sessions take it to the next level. 
Thanks very much Crystal and Mick- awesome trainers!  I thoroughly enjoy 'sweating it out' each week with a  great bunch of people. Greg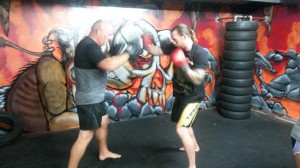 I came to Crystal because I didn't like working out in the gym and I was looking for more "umph," something closer to martial art training…and I found what I was looking for. It's been great sessions and I cannot stop! Suzi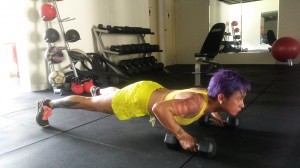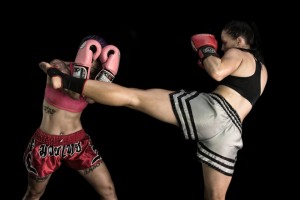 Crystal has been training me for some months now and I can honestly say I've really enjoyed the classes and personal training sessions. We have a good laugh and always do different exercises which keep things interesting. As a newby to the concept of fitness I'm really enjoying the changes in the way I feel. At this rate I'll be fitter than I've ever been before. As a non-sport person this new sense of energy and fitness is an exciting adventure for me. Great stuff. Jenni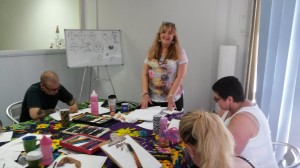 Since I started training with Crystal, I have not only learnt the techniques for Muay Thai but have learnt a lot about myself and have found a very supportive community within the gym. For me personally, since I started training at BFE, I have overcome many personal barriers (such as self doubt and comparing myself to others) and am now loving the person I am becoming. I am not only stronger physically but also mentally. I now look forward to working out and pushing my limits and learning from such an incredible trainer. Crystal is very passionate, energetic and full of knowledge and would highly recommend her as a trainer! Charysse
Excellent trainer, fantastic work out! Love every minute of every session!
Highly recommend Crystal, & Jess at Brisbane Fitness Empire it's the best total body workout! After every session I feel amazing! If you've never tried kickboxing before, or you have this is where you should be, you have to give it a go!
Aleta
Such a great atmosphere, first time I felt so welcome, doesn't matter about skill level. Everybody gets involved and you feel great about it. Also humbling knowing your supporting a privately owned business not a big corporation. Keep up the awesome work Crystal,
Nick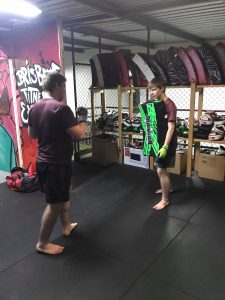 My family has been seeing Crystal for the past 2 years. We have found Crystal to be very professional in her training. Crystal evaluates each person's ability and designs a training routine especially for them and their requirements. Crystal has helped my boys achieving their goals and one of them is joining the Air Force. Thank you very much for all your help and support. I highly recommend Crystal to everyone that is look for a good personal trainer. Kathy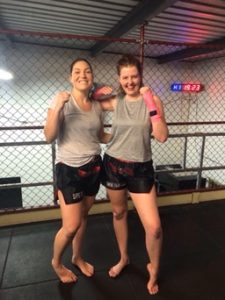 The best place to go to learn Muay Thai Kickboxing in Brisbane HANDS DOWN. Crystal has a wealth of knowledge and has everything you need to get started. Supportive environment, friendly people and most of all, we HAVE FUN. Ambah
"Fun … exciting … challenging … rewarding … friendly"
Deb
"Challenging, rewarding, strong, exciting, fantastic!"
Sam