Jessica Karim started her journey at Brisbane Fitness Empire 5 years ago and has continued training here ever since. From humble beginnings, she was a newbie learning the ropes of muay thai kickboxing. Now, she is a fully fledged trainer and pretty fit to boot! A student turned personal trainer, she inspires hard work from others by leading from her own personal development. From her optimism, she gives her clients' the confidence to try new things and develop the fundamentals of muay thai kickboxing and day to day exercises.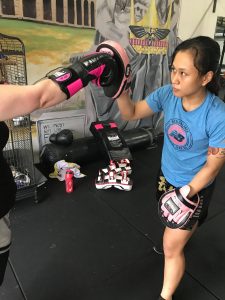 Driven to do her best, she is happy and committed in helping any client achieve their fitness goals- no matter how big or small. Her kind and patient nature lets newcomers work at their own pace and when Jess sees the potential to do more, she will train her clients to surpass their expectations.
Jess may be welcoming and small but remember her kicks can reach your head haha!
Jessica is our MOBILE PERSONAL TRAINER, who can come to YOUR HOUSE and hold PADS for you and teach you how to do KICKBOXING 🙂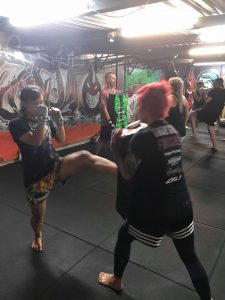 She trains individuals one on one and in a group environment.
This not only brings so much joy to Jess, but her clients absolutely adore her and never want her to leave.
It takes a special person to dedicate their time to helping these beautiful souls.
Jess is my trainer. She is an enthusiastic, hard working, encouraging trainer. She pushes me enough for a good work out & holds me accountable to do the best I can within a professional framework. Thanks Jesse always great working out with you!
Majella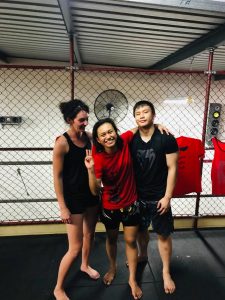 I've been training with Jessica for many months now. She trains me on kickboxing and strength. She knows what works for me and understands the goals I want to achieve. With the workout sets that she designs for me and her patience at training, I am able to get better with my kickboxing technique and stronger as I go. Seeing how hard and accurate her kicks and punches are, I'd not hesitate to keep training with her.
Suzi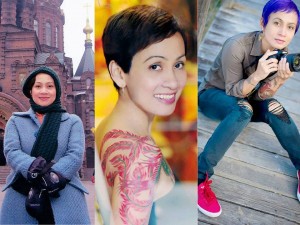 Jess' good natured disposition and friendly approach make her easy and comfortable to train with.
As a trainer, she's adaptable and knows how to make sure I work hard. I've noticed visible improvement in my kickboxing technique under her instruction, and she's always willing to explain what I should be doing and why.
Thanks for all your help Jess, I look forward to continuing to improve with you