PERSONAL TRAINING PRICE LIST
Click image to enlarge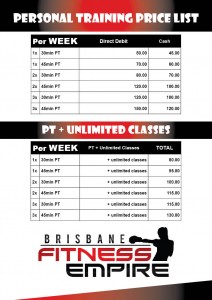 We offer personal training sessions at our studio in Stafford, in the comfort of your home with our mobile trainer Jess, or online via Zoom
"Fun … exciting … challenging … rewarding … friendly"

Deb
"Challenging, rewarding, strong, exciting, fantastic!"

Sammy

Crystal and Mick are easily the best trainers I have worked with in years. Lots of variety between sessions, great motivation and they are amazing at working with people who have injuries. These guys keep me the most motivated I have been in a long time and only 2 weeks in I may be sore but I am already seeing results.

Seriously, give them a go, you will love it! Keely
Such a great atmosphere, first time I felt so welcome, doesn't matter about skill level. Everybody gets involved and you feel great about it. Also humbling knowing your supporting a privately owned business not a big corporation. Keep up the awesome work Crystal! Nick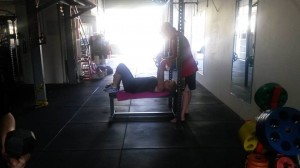 Jess' good natured disposition and friendly approach make her easy and comfortable to train with.
As a trainer, she's adaptable and knows how to make sure I work hard. I've noticed visible improvement in my kickboxing technique under her instruction, and she's always willing to explain what I should be doing and why.
Thanks for all your help Jess, I look forward to continuing to improve with you. A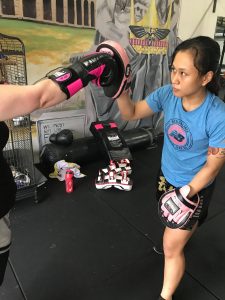 Contact us TODAY & get started NOW!
Ph: 0424 382 697
Email: brisfitempire@gmail.com
Address: 3/37 Windorah St Stafford 4053
Click HERE for Personal Training terms & conditions.
Click HERE for ways to pay for your training.