If you wish to attend one of our classes, please contact us FIRST and make sure you are at the studio
15mins prior to our starting time

.

COVID 19 changes…of course in Brisbane Fitness Empire Style
Class bookings are essential
You must always have a towel. If you forget yours, one will be provided for you, at the discounted price of $10. Normally $10 lol.
Sanitize your hands in your car or wash your hands before entering the gym & after your session. Some hand sanitizers smell very potent, which is why we are asking you to please use it in your car, not the gym.
Please keep 1.5m or 2 squares/floor mats between each other.
Stay home if you feel unwell or have been in contact with someone who is unwell or has tested positive for Covid 19.
Please advise us if you have previously tested positive for Covid 19.
Please dispose of tissues in the green bin out the front and wash your hands afterwards.
Should you feel the need to expel any bodily fluids, for example cough or sneeze, do it into your elbow.
Please do not enter the kitchen, even to fill up your water bottle. You may have to downsize your water bottle.
We will be implementing the Simpsons social distancing rule. If we can punch or kick you, you are too close. We will regularly be testing this method haha!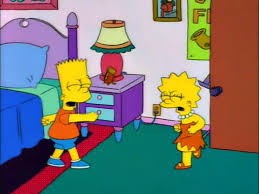 Borrowing our gear
At the end of the night all borrowed gear must be placed in a pile for cleaning by BFE
You may borrow our gloves 1 time ONLY and you MUST wear inners/white glove inserts
If you don't have inners, that's ok, we sell them for $5
You may borrow the thai pads, focus mitts and kickshields 3 times before having to purchase your own gear
We do sell all the gear you need to train in our classes, at a very good price. Our prices are cheaper than most places as we have always preferred you to have your own gear.
Click here to check out our timetable and prices